About Katy
The first woman to win One Man and His Dog, passionate about training dogs Katy has been bringing the best out of her animals for over twenty-eight years.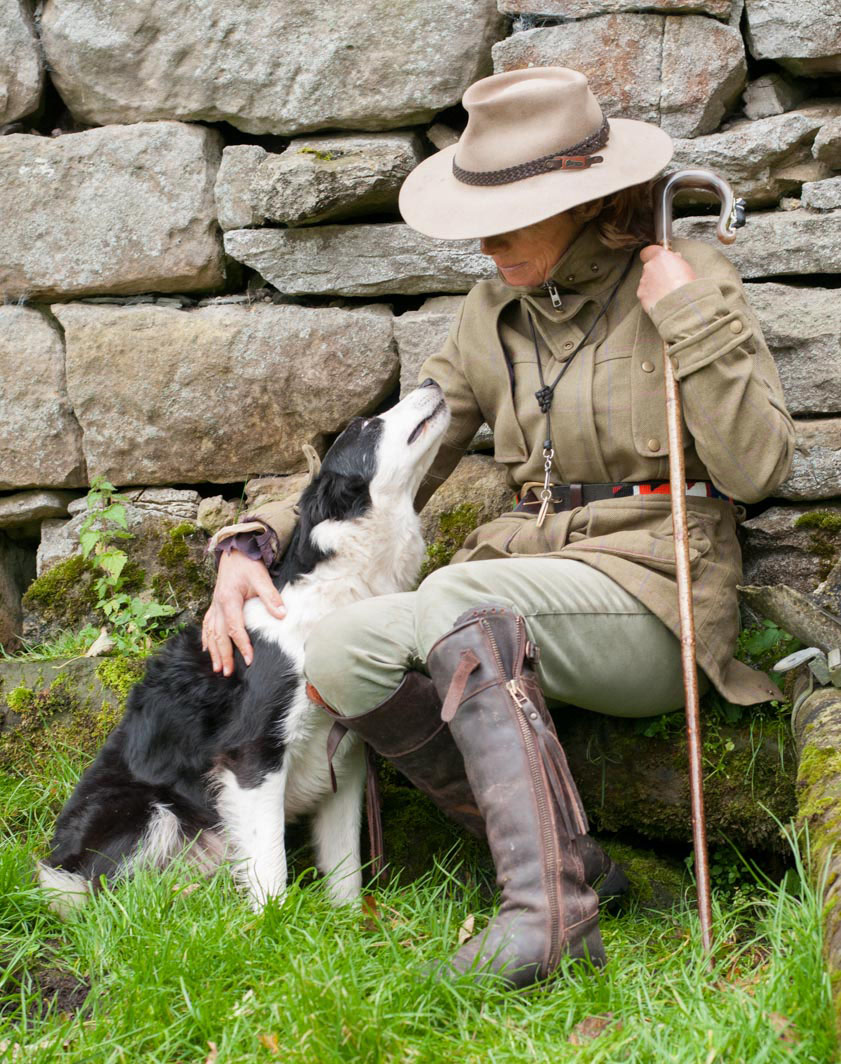 Katy Cropper © Anita Corbin, First Women
2014 was a really busy year and not just for the sheepdogs!
Channel4's 'Come Dine with Me' shown at Easter gave me chance to wear all my glad rags!! I never go anywhere!! It was an experience, long hours and late nights and then getting up at the crack of dawn to train my dogs!
August and the English Nationals – the dogs (Tsavo and Zac) were ready for it and so was I – up to the week before when I damaged my back just before Macclesfield trials – really painful and put me off my stride – 'though the dogs won the brace at Macclesfield as I hobbled around. Then very very disappointed to be disqualified from the brace at the National on final pen the gate touched a sheep – but I'll be back!
Realised as the summer went that Zac wasn't right, on a hard days work he looked like he was bunny hoping and his muscles looked wasted on his back end. Chris Bradley pointed it out to me and in Sept I got scanned by Ian Barclay (Rutland House, St Helens) – a good friend of mine – diagnosed toxoplasmosis confirmed by blood tests – its very rare in dogs. He was treated and rested till now and has started rehab prog walking every day starting at 30 mins and building up over 6 weeks. I so hope he gets better he is such a lovely dog.
October I was lucky enough to be asked to judge "One Man and His Dog' with the Country File team and Bobby Dalziel. Judging with Bobby was great, we disqualified the Irish young handler as his dog gripped but the way it works the points still counted and the Irish team won! I confess I felt sorry for the Welsh.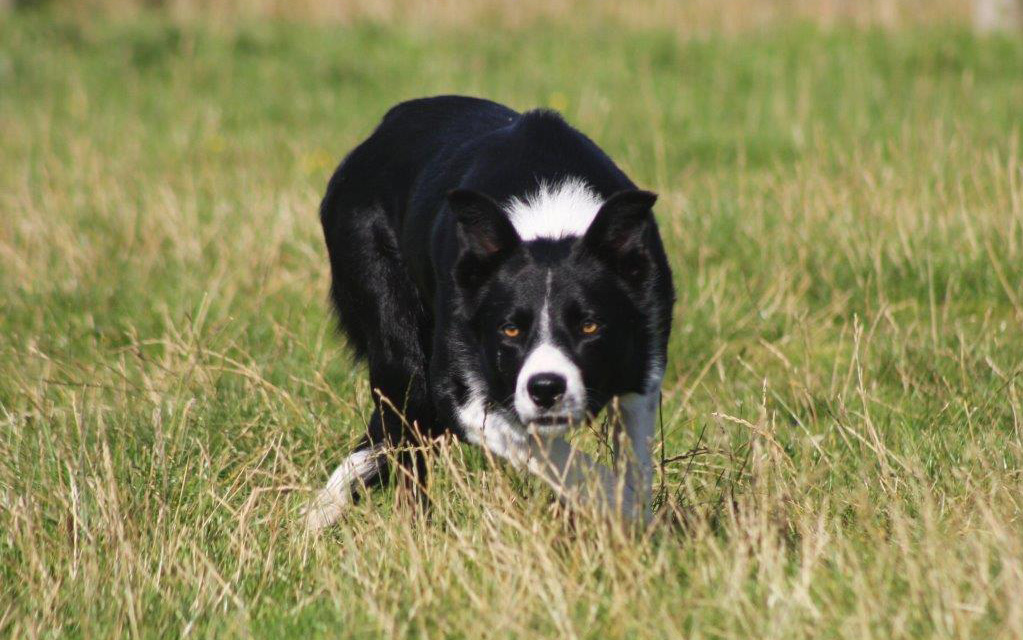 And then from November I was on Countrywise for 3 shows which was fun BUT there was a few editing cockups: a shot of me looking gorgeous the fell saying I was taking the hoggs back up but there wasn't a hog insight !! just old ewes from another days footage!!
For the nursery season I've brought out my young dog Johney and am really proud of him – he was very young at the start of the season and let me down by gripping at the pen but now he's won two and qualified for the English Nursery final Feb 22nd.
A days filming for Countrywise is due in July with Henrietta on her pony Heather shepherding with her dog Lad.
Zac has made a full recovery from toxoplasmosis thanks to Ian Barclay at Rutland House Veterinary Surgery. This spring he has won 5 opens.
All his puppies are doing well, my friend Cati in Austria has one, a dog called Shap out of Beechwood Katy sister to Shirley Cropper's Ben, she is hoping to start trialling him soon – so look out for him!
Zac & Tsavo qualified for the English National in the singles and the doubles in August – 13th, 14th and 15th.
Johney has had a rest since lambing time and will start competing in the Opens now. I am busy getting my nursery dogs ready – two bitches called Fell and Flash. I have a third called Bonnie which I've decided to keep til next year, she is still young.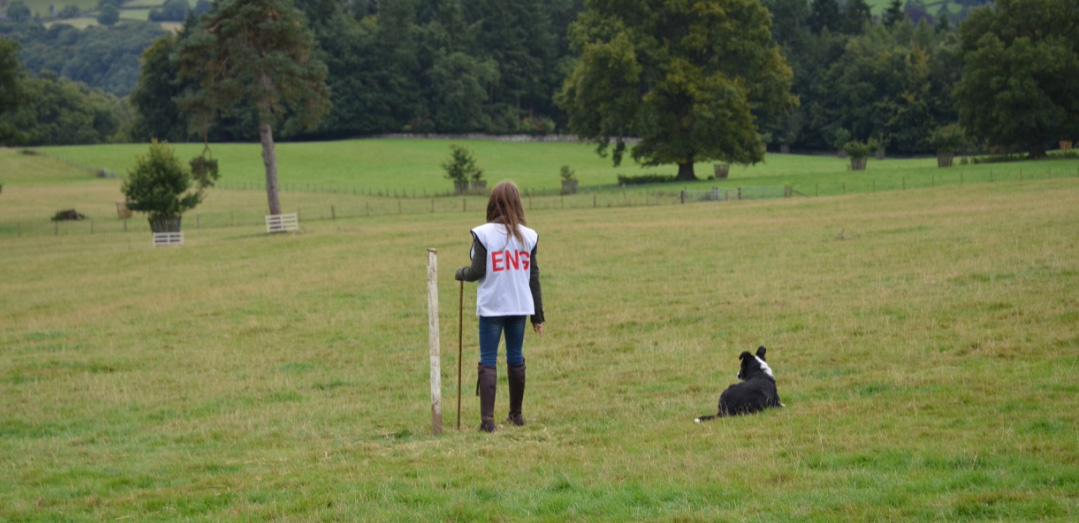 Shap Sheepdog Trial at the end of May was a real success! We had 74 dogs competing this year, the course was tough and Tsavo and I were knackered after letting sheep out all day. We didn't compete at our Trial as I alwasy thinks it's cheating to run at your own! The winners were:
Alan Common with Ben – 1st Place, Gordon Watt and Reba, Jock Welsh and Cree, Richard Briggs and Fly, Colin Armstrong with Mona and Tom Huddleston with Ola.
Ricky Hutchinson judged and as usual Mike Beaty did the booking in. The trial was hard for me to do in one way as Tommy Capstick who I started the Trial with 5 years ago was in his last days and passed away 9th June – I will always run the Trial in memory of him.
2 weeks in Dubai training two dogs for the Royal family – fabulous!!!
What can I say – I got to train dogs in wonderful surroundings and lovely weather – so so different from the snow/sleet/rain in Shap at that time of year. Fantastic different breeds of sheep – a display working with Somalian sheep and my nursery dog Johney at the Dubai International Horse Show – look at the picture doesn't my Johny look good?.
January 2015
Zac is coninueing his recovery and I'm not using him too much yet – keeping busy 'though with Johny sired by Zac – doing well in the nurseries – another first – qualified for English National Nursery trials in Slindon, Staffordshire February – hurrah…..
Katy is proudly sponsored by SJ dog foods.

Get In Touch:
If you would like talk to Katy about any of the services she offers please call her on 01931 716022 or on mobile on 07836 586878.